Be inspired to start anew
When you settle into this safe and secure suburban Avida community
Avida Southdale Settings Nuvali is the newest residential development in the down South of the Metro where you can live in a thriving address for an elevated lifestyle. Its lush rolling terrain allows you a picturesque view of Mt. Makiling, Laguna de Bay and Tagaytay Ridge. It offers a variety of open spaces and well-planned amenities where your family can spend quality time together. All of your needs are a stone's throw away as schools, hospitals, commercial establishments, business offices, and leisure parks.
Being in NUVALI, Ayala Land's largest eco-city development in the country, residents can enjoy a laidback lifestyle in a private and secure community with conveniences of malls, transport hubs, hospitals, offices, schools, and other commercial establishments.
Southdale Settings NUVALI offers a relaxed living experience amidst refreshing green open spaces designed with residents' well-being in mind. Unwind after a hard day's work and maintain a healthy lifestyle in the project's central area, and discover a suburban respite all the comforts of home can be found.
Mixed-Used Estate
✅Corporate/Business Center
✅Hospital and Hotel
✅Ayala Solenad Malls
✅Schools and Church
✅Worldclass Monochrome Events Place
✅Entertainment and Leisure Area
Amenities and Facilities
✅ Adult and Kiddie Pool
✅ Clubhouse
✅ Play Equiptment
✅ Basketball Court
✅ Kids' Play Area
✅ Jog Path
Live the dream and enjoy the perks of living in the Eco-City of NUVALI, an Ayala Land's master-planned, mixed-use, and sustainable development!
Contact us for latest promos and discounts!
HOUSE MODELS in Avida Southdale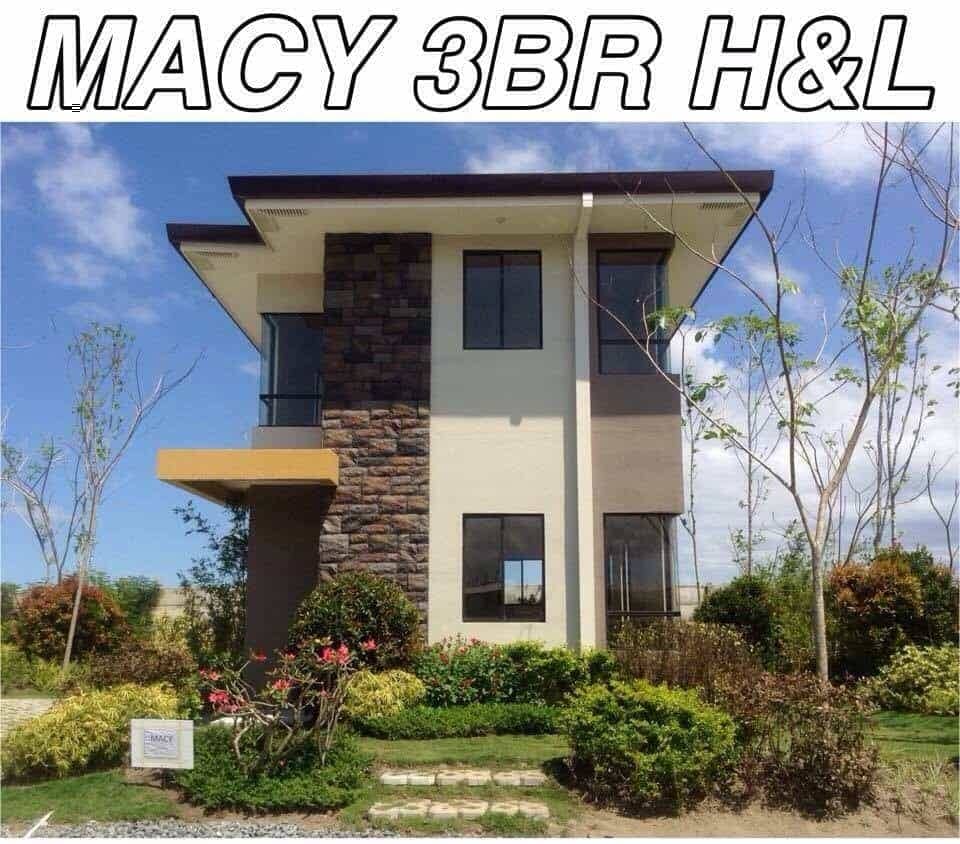 Macy model house
2BR 2T&B
Floor Area: 67sqm
Approx: 125 sq.m
TCP: 9.3M*
Trista model house
3BR 2T&B
Floor Area: 85 sqm
Approx: 125 sq.m
TCP: 10.6M*
Celine model house
2BR 2T&B
Floor Area: 85sqm
Approx: 125 sq.m
TCP: 8.7M*
PROJECT OVERVIEW
✅ Located in NUVALI South (Brgy. Laguerta Calamba City, Laguna)
✅ This is the 9th project within NUVALI
✅ The 5th Settings project of Avida Land
✅ Land area: 17.8 hectare residential development
✅ Residential house and lot development type
Relish the convenience of your address. Getting in and out of the neighborhood should not be a problem as your home is strategically located among major thoroughfares and road networks.

Strategically located in the growth corridor of CALABARZON
Avida Southdale Settings Nuvali Map
Top 3 Reasons why you need to invest in Southdale Settings Nuvali
Sure
Southdale Settings NUVALI is built by a trusted developer, AVida Land. With 30 years of proven track record, building 95 projects in 25 locations in the Philippines.
The residential project is built to last as it follows building codes set by the government and follows the Ayala standard of quality.
Secure
Southdale Settings NUVALI guarantees a secure property investment due to appreciation of land value through time. Safer and secured compared with other financial instruments like stocks and bonds
Sensible
Southdale Settings NUVALI is masterfully planned for residents to have a relaxed living experience by giving them convenience and immedicate access to their everyday living essentials.
It is a well planned and sustainable residential project that provides sensible amenities and efficiently designed homes to residents.
Frequently asked questions about Avida Southdale
What is the estimated range of properties related to Southdale Settings nuvali?
Lot Price Range : ₱4.8m – ₱7.49m 
House & Lot Price Range:  ₱8.7m – ₱11.3m 
Price changes so please contact us for the latest pricing
What are the lot sizes available?
128 sqm to 200 sqm lots are available in Avida Southdale Settings.
When is the turnover of the property?
How many properties are available related to Southdale Settings Nuvali?

Their are 3 model houses Macy, Trista and Celine. Buyers can also choose Lot only option
What is the location of Avida Southdale Nuvali?
Avida Southdale Nuvali is located in Nuvali, Brgy. Laguerta, Sta. Rosa City, Laguna. It is a few minutes away from the Solenad Mall and Paseo de Sta. Rosa.
Who is the developer of Avida Southdale Settings?
The developer of Avida Southdale Settings is Avida Land Corporation, a division of Ayala Land, Inc., one of the largest real estate developers in the Philippines.
What amenities does Avida Southdale Nuvali offer?
Avida Southdale Nuvali offers a variety of amenities including a clubhouse, swimming pool, outdoor playground, basketball court, and landscaped gardens. The residential community also has a 24-hour security system, CCTV system, and a shuttle service to transport residents to and from the nearby malls and commercial establishments
What are the payment terms for Avida Southdale Nuvali?
Avida Southdale Nuvali offers various payment terms to suit the needs of its customers. The payment terms include spot cash, deferred cash, and bank financing.
---
Contact us now